PARTNERS
it's as if they'd put supersonic pedals on the push scooter
The following designers, small producers, distributors of outdoor and sports gear, individuals, artists, gardeners, have accepted to support the World Open Tour. They were following the adventure for a time, or had hopped on board from the beginning. I met some of them during my first 22 000km kicked. Specifications note dictated by my upcoming odyssey in mind, I have contacted another part of them after long hours of research, eventually convinced by their approach and interested in their products. Some others have contributed spontaneously, without asking anything.
None of them demanded formal counterparts, no signed contract: they have simply agreed to the visibility I offered on this page and throughout the trip, whatever my feedbacks may be on their gear, sometimes ready to be nowhere featured, unless in my bags.
Always, they have wished a safe and wonderful trip to me. I thank them for this.

"Yedoo stands for our passion of movement on two wheels"
At the gates of China, I decided to change my type of push scooter for a two 20" wheels machine. Petra & Jakob from Yedoo made everything in their power so that I could keep on kicking on a resistant and light-weight footbike, on very short notice. They offered to me a customized Dragstr. A huge thank you 🙂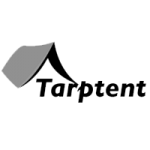 "Tarptent enhances the outdoor experience by making the world's best lightweight tents and shelters, proudly manufactured in the USA."
Erica and Henry, designers at Tarptent, gave a Bowfin1 to me: an ultra-light cleverly thought machine for adventures. 2 years later, as Aussie customs seized it and burnt it, they sent me the Bowfin 1S, with exactly what was missing: an open view on the sky... Thanks so much!
"Our objective, at Kickbike, is to develop the best sports footbikes"
Hannu Vierriko, designer of the Kickbike, offered a Cruise Max to me, customized for my world tour, without forgetting the Finnish chocolate and music. I kicked all around Europe and until China on the superb machine.
Matthias Bart is a Survival Instructor, Consultlant and Trainer, Gear Developper, Knife designer and Artisan.
Matthias kindly equipped me with a blade from his conception: the Pinewood MK1 is a medium size survival and bushcraft knife. Thank you so much!
"We see your needs for simple, lightweight, and durable outdoor gear and work to meet those needs. In doing so, we strive to lighten your pack so that you can ask and hopefully answer the bigger, more important questions."
Chad offered me 2 polyvalent and ultralight titanium bottle-pots, 700 and 1000ml.
"We're a two person craft sewing operation based in rural Elkton, Oregon. We produce durable soft goods for bicycle lovers like ourselves."
Randi generously sewed two customized big MUTS and a pouch for my footbike.
"Our goal is to go above and beyond to give our customers the best possible gear available. All of our gear is built in the United States right here in our workshop by our skilled seamsters and seamstresses."
Matt equipped me with a bunch of Fiber Cuben dry sacks and pouches, ultralight and resistant.
"The desire to run a bicycle business has really been in the founder's blood since his first job as a teenage cycle mechanic in the 80′s"
Miles has very kindly sent to me some "Monkii systems" fixations and bottle holders, designed by his taiwanese friends in a Smart Low Tech spirit.
TheTentLab : "Doing what others can't, won't or shouldn't"
In the TentLab, his personal and experimental laboratory, Mike designed one of the lightest and toughest mini-shovel of the world. He kindly sent one "Deuce of Spades" to me.
"A Czech shop which sells folding bikes and push scooter, fonded by Ladislav. The guy enjoys his passion of micro-adventure amongst his very private club "The lazy Raccoons"
Ladislav sent an Ortlieb seat pack to me. I adapted it to the footbike.
"Beyond a sports practice, the ultra-light world is also a true philosophy."
Thierry was so kind to spontaneously send me: 1 thermoshell jacket, 1 breathable baselayer, hardshell sur-mitts, 1 bikepacking pouch, 1 ultra strong tape.
Thierry later generously helped me again by sending a Cumulus Alaska for extreme cold camping, whilst I was kicking through the Pamir in winter!
Mantra : "To deliver the best products to enable all outdoor enthusiasts to enjoy the highest level of comfort and performance in any cold weather activity"
The team of Seirus Innovation donated a whole array of products to confront cold, rain and wind : balaclava, mask, gloves, socks...
Marc offered to me one of their ultralight and resistant alcohol stove.
"We started here, two outdoors-men who wanted to take the great idea of a water bottle alcohol stove to the next level. With no limitations to size, weight and function, we wanted a stove that every outdoor enthusiast and survivalist would choose to have at their side."
EYA ÔH is an alchemist of essential oils and organic care products, in Normandy.
Elylia conceived a polyvalent natural balm for me, and offered some essential oils aimed at answering the adventures situations. She also sent sumptuous tea to me.
"We think that the best designs come from time, testing, and concentration--something best done outside of the constraints of a big outdoor brand."
Thanks to the December "Travelers Grant" I won, Ian sent a waterproof adventure backpack to me.
"Czech company producing quality sportswear in small batches for many different sports exclusively in workshops in Czech Republic."
Olda equipped me with some soft-shell ultralight and breathable rain jacket and pants.
"Our main goal is to create the lightest products, with the highest longevity and quality."
Natasza offered 40% sur Mysterious traveller 700 sleeping bag and the Endurance Incredilite jacket.
"Zim Ex is an importer and distributor of raw food and feed additives."
Pierre kindly supported the trip with funds to buy new pairs of shoes. Thanks 🙂
"We help you create and print your newspaper."
Benoit, co-founder of PayperNews, offered the first print to help launch the Kick The World Collectors publication! Thanks 🙂
"Since 2014, Dans Ma Culotte aims to break the taboos surrounding menstruation by revolutionizing personal hygiene with chic, healthy and ecological alternative products entirely made in France."
Noëlle and Marie have kindly sent to me reusable cloth pads, certified non-toxic, biodegradable or recyclable, entirely produced in Normandy ! A big thank you 🙂
"Bearer of an engineer DNA, Hyperion LBC brings counsel to businesses with a global, realistic and ethical approach of their activities"
Laurent has kindly supported the trip by funding a few visas along the way. Thanks!
" We wanted a magazine that would ride further, see broader, knew to lift the nose above the handlebar. So we invented it. 200 is a magazine, a state of mind and a small adventure: that of an independant quartely, made from scratch, which lives and thrives since 5 years only with the support of its reader, with very few ads."
One day, without asking for anything, Alain the director of publication, sent financial support. Warm thanks for that. May this unique magazine live long!
documentation céline duval : " The artist left for the garden."
Emancipated patronage in the human rhizosphere: documentation céline duval wished to give me a phytophilic hand and a critical eye. Concern for the earth, concern for the living, in a permaculture of mutual aid. Big thanks to the iconocomatist doc-cd!
If you wish to support the exploration, or have me test certain prototypes on the long-term, contact me. Your gear will see the world 🙂